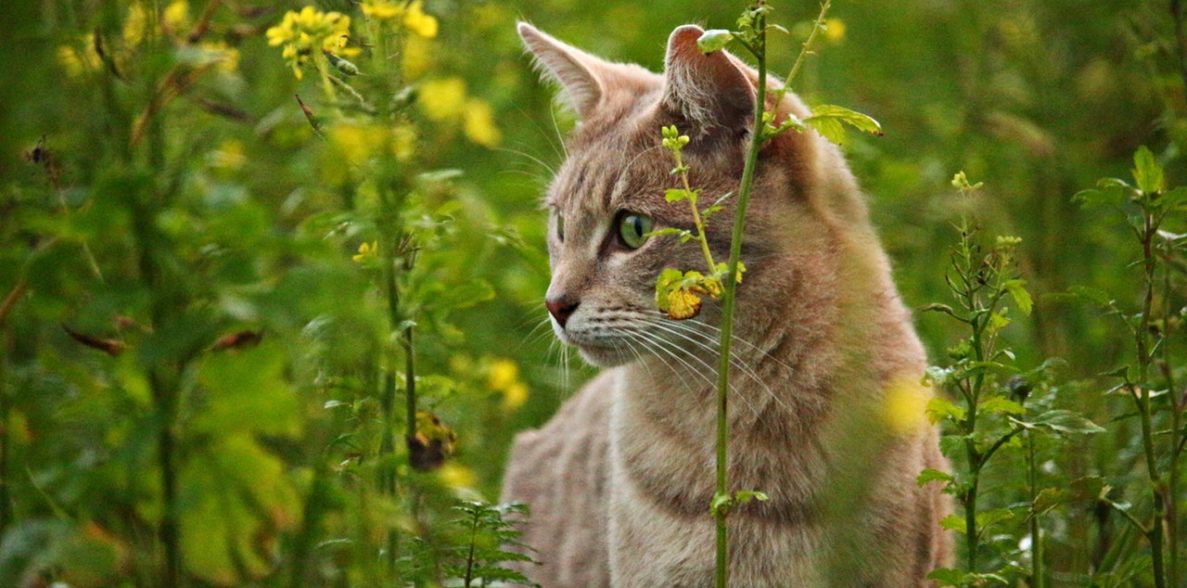 Most Common Cat Health Problems That CBD Oil Can Prevent
When your cat is sick, you can't always tell right away. What's even worse, you don't know how to help them.
You probably hear about the numerous benefits of CBD oil all the time. People claim it has improved their health and the quality of their lives. So there's no reason why it can't do the same for our pets.
Pet owners around the world began applying the same CBD hemp oil products for their pets. Also, it's working!
If you have a sick cat and you're looking to learn more about it before you make your decision, continue reading this post as we will explain all about CBD oil for cats that you should know.
What exactly Is CBD?
It's not marijuana. Despite the numerous research and countless articles written on the difference between CBD and the marijuana that people use to get high, there is still some controversy about it. Because of this, many people hesitate to use CBD, but it could change yours and your pet's life.
CBD oil is extracted from the cannabis plant or hemp plant, but unlike cannabis used for recreational purposes, it doesn't contain high levels of THC. THC is the ingredient that makes you high. However, don't worry, these natural products contain almost 100% purely CBD. There is less than 0.3% of THC in them, and such products are legal in most countries.
Current research has shown that CBD has the potential to help with many diseases such as cancer, anxiety and depression, seizures, chronic pain. It helps reduce nausea, increase appetite, and could potentially help with addiction.
Common Cat Health Problems You Can Treat with CBD Oil
Our feline friends suffer from the same diseases that humans or dogs do. Existing medication is not always efficient, and besides, they can have multiple side-effects. Alternatively, perhaps you've tried the traditional treatment, but the cat keeps being sick.
Given how we want what's best for our pets, it is understandable that pet owners have begun applying the same natural treatment that they use on themselves: CBD oil. There is a wide range of hemp-based products designed especially for your pets which can help with the following diseases:
Vomiting can be an isolated occurrence but is often an indicator of a severe health problem. Your cat may vomit because they ate something toxic or to expel hairballs. However, it might also be due to kidney disease, inflammatory bowel disease or another condition. Small doses of CBD oil can reduce nausea and vomiting.
Cancer is one of the most common diseases that cats are prone to. Cancer treatment can be very aggressive (chemotherapy) and can cause nausea and loss of appetite as a result. As we already know, humans use CBD to reduce pain and nausea, so why not use CBD oil for cats with cancer? Not only will it help your cat go through this challenging period less painfully but will improve the quality of its life overall.
My Lovely Pets has developed a 6% CBD Hemp Drops formula for cancer treatment in dogs and cats. Their natural hemp drops extracted from the Cannabis Sativa L and can be given directly to your pet or mixed with food. The dosage depends on the size of your cat.
Anxiety. Perhaps it sounds unusual, but anxiety is not uncommon in cats. Also, when they're anxious, they demonstrate this often by being aggressive and behaving unusually. For example, cats don't like it when we move, and they have to get used to a new place. CBD oil can reduce their anxiety and help them relax.
Applied daily, 16% CBD Hemp Oil will help reduce anxiety and aggression in your cat. The natural formula can be mixed with food, poured directly in your cat's mouth, or even applied to its skin.
Arthritis. It's not easy to detect arthritis in your cat. However, that doesn't mean that cats are not in tremendous pain. How can you help your cat without exposing it to the harmful side-effects of the available drugs? CBD oil can reduce pain in their joints and can help them be active again.
One of the best CBD-based solutions available for arthritis in cats is the CBD Hemp Super Pills. The right dosage of these pills will increase your cat's appetite, reduce pain, and increase their ability to move and jump around again. Most cats weigh less than 10kg, so one pill a day will be enough.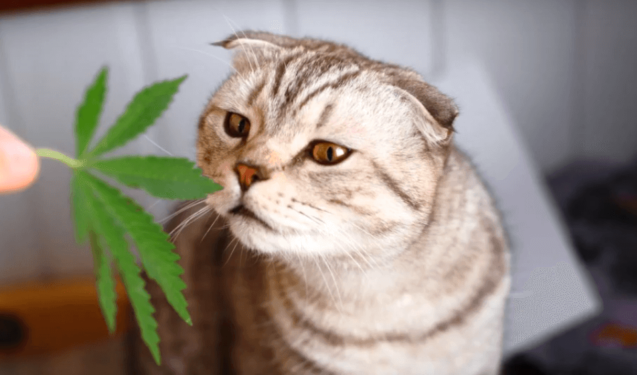 Epilepsy. Even though it's less common when compared with dogs, epilepsy in cats is still a common occurrence. The problem is that vets have a hard time providing a diagnosis, and there is insufficient data on treatment. Studies have shown that CBD can successfully reduce the frequency of seizures and the FDA has approved a drug containing CBD for this reason.
CBD oil has the same effect as the drug. If taken regularly, CBD oil can reduce the frequency of seizures by up to 36%.
Inflammatory Bowel Disease. Inflammation of the gastrointestinal tract often affects older cats. The condition prevents your feline friend from adequately absorbing and digesting food. If your cat is not eating and is vomiting, this might be due to the inflammatory bowel disease.
Common symptoms include weight loss, diarrhea, bloody stools, and vomiting. Since CBD is known to have anti-inflammatory effects, it seems logical to use it to help your cat.
Bowel Protect hemp drops by my Lovely Pets contains hemp oil, coconut oil, walnut tincture, neem, and clove. The unique formula protects your cat's bowels and reduces the symptoms of the disease.  You can give it directly or with food.
Pancreatitis is a severe feline health problem. Inflammation of the pancreas can even be lethal if your cat doesn't receive proper treatment. You will notice that your cat refuses to eat. Low body temperature, dehydration, and lethargy are also common symptoms of this disease. CBD can relieve these symptoms.  If you give it orally up to twice a day, CBD oil can help your kitty be healthy and happy again.
The great thing about My Lovely Pets products is the fact they are all carefully made from the best, high-quality industrial hemp. They offer a wide range of hemp-based products with higher or lower CBD concentrations. They have specific products for every disease and offer various CBD-based treats, as well. However, do consider consulting your vet before administering CBD products to your cat.
Consumption of CBD oil (or THC-free industrial hemp resin) has proven to be very positive in the treatment of arthritis. According to research, cannabidiol helps reduce pain and inflammation in rheumatoid arthritis, gout, osteoarthritis and other types of joint pain caused by an inflammatory condition.
5ml
63.89

€
Hemp resin is produced from Cannabis Sativa L industrial hemp.
CONTENT: 5 ml, 800 mg of naturally occurring CBD