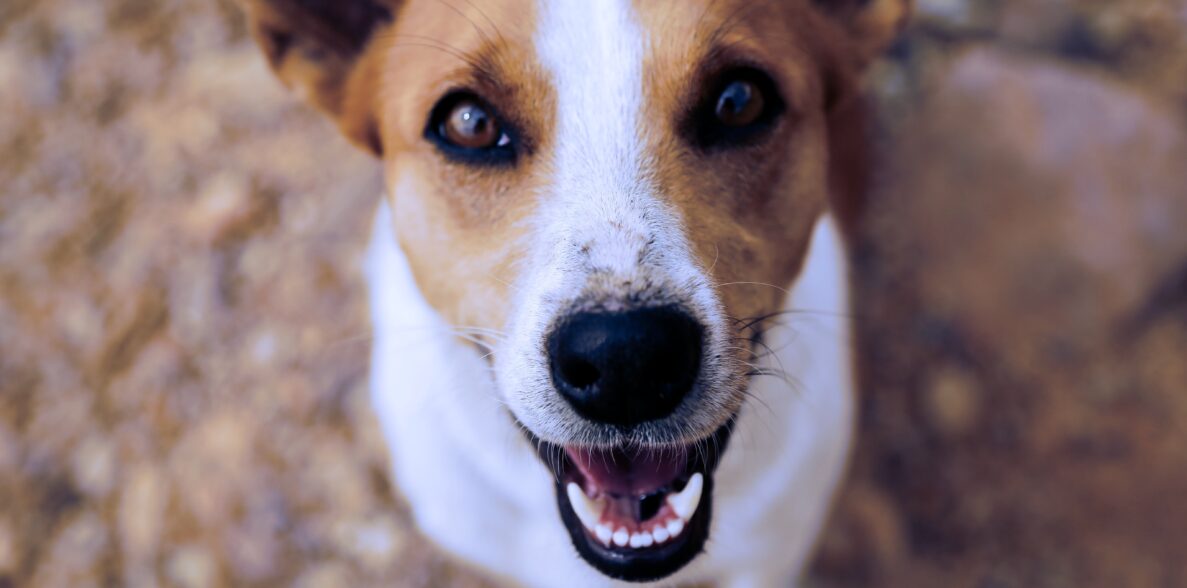 Why Is Pet Dental Care Important?
Like humans, pets can also develop bad breath and other health problems resulting from poor dental health. Though pets naturally maintain clean teeth, that doesn't mean their overall dental health is perfect. Here is why we need to maintain their dental care.
Neglecting your pet's dental health could lead to severe issues such as difficulty in chewing, bleeding from the mouth, broken teeth, etc., and you don't want to see this happen to your canine friend. Of course, no pet owner wants to see his pet struggle with certain ailments.
To prevent such ailments, you need to take care of your pet's dental health. Thankfully, there are simple ways to improve your pet's dental health, which you will learn in this article.
If you're ready, let's get right into it!
Brush Your Pet's Teeth Regularly
You probably know the benefits of brushing your teeth. This is what your pet also needs. If you don't brush your teeth for a couple of days, bad breath is inevitable. If that continues, you're surely inviting gum diseases and eventually, tooth loss, decay, etc. So, if you've never brushed your pet's teeth and you feed them with different meals daily, you're indirectly pushing your pet to bad breath, tooth decay, excess plague, and other health problems caused by poor dental health.
Brushing your pet's teeth at least two or three times per week can help prevent severe dental diseases.
But what if your pet refuses to let you brush his teeth? This is normal for pets. They are no humans and may not know the benefit of brushing their teeth. Some pets may allow you to brush their teeth while others won't. If your pet struggles during teeth brushing, here are a few tips to help adapt your pet to teeth brushing:
Get a toothbrush and toothpaste
Keep your pet in a comfortable position. While in the area he loves, massage your pet's lips and gums slowly. This is to get your pet comfortable with an object going into his mouth. Your pet may take some time to get used to this massage, so be patient with the reaction you see.
If you notice your pet is getting used to the gum and lips massage, introduce the toothpaste. Your pet may not be comfortable at the first taste, immediately reward your pet with something he loves at this time. Repeat this for a few days until your pet get accustomed to the toothpaste
If you notice your pet is getting used to the toothpaste, it is time to brush his teeth. Begin with the same tricks you used to get him to acclimatize with the toothpaste. Start slowly in one area of your pet's mouth. Lift the lip gently to clean the outside of the teeth and gum line.
Your pet may not tolerate you cleaning his teeth for a long time, so do in a short time and increase going forward. You should take 30 – 60 seconds to brush your pet's teeth. Remember to start slowly.
Use the Right Brush
To ensure seamless and proper teeth brushing, ensure you get the right toothbrush for your pet. Not all toothbrushes can work for all pets. For instance, if you own a dog, you can get a dog toothbrush that is a bit large to fit with his mouth and teeth. But for a cat, you need a smaller toothbrush with soft bristles. Cats have small teeth, and sometimes, square gauze or cotton swabs may work if you don't have a cat toothbrush.
You can get these pets supplies from reputable pet shops online or at your local pet stores. Be sure you get the right ones.
Use the Right Toothpaste
Like toothbrushes, not all kinds of toothpaste are suitable for your pet. Human toothpaste can cause harm to your pet's stomach, so you should avoid using it on your pets. The reason is human toothpaste contains Xylitol, which is toxic for dogs and other pets. It is capable of damaging your pet's liver.
You should use a pet toothpaste like Vetoquinol poultry-flavored toothpaste. This works great for dogs and cats.
Use Activated Charcoal
Activated charcoal works great in cleaning your pet's teeth, removing plagues, and protecting your pet from mouth gums. Instead of battling with brushing your pet's and getting the best pet toothpaste, you can turn to the activated charcoal that works even better.
Using activated charcoal requires no brushing, and it works perfectly. You can add the charcoal to your pet's food or apply directly to teeth after a meal and allow it there to work. For best results, apply 5 – 6 pinches with your fingers. You don't need to wash it off after applying, that's how it works, and it's not harmful.
Activated charcoal is 100% extracted from coconut shells—a natural formula designed for pet's dental health.
Visit Your Vet Periodically
Even though you're up and doing with your pet's dental health at home, you also need a professional to examine your pet at intervals to spot any hidden ailment and to assure you of your pet's health status. The vet will examine your pet's teeth, gums and overall dental health to see if anything is wrong. This will further validate your dental care method.
More so, discuss your dental care routine with your vet for advice. Your vet may recommend other things to add to your routine to keep your pet healthy.
Wrap Up
Are you still wondering why you need to brush your pet's teeth? As you already know, dental health is not for only humans. Our pets also benefit from it.
Sometimes, pet ailments are traced to poor dental health, and the best way to prevent such diseases is to step up dental care at home. Even though you get your pet treated for an illness that sprung from poor dental health, not maintaining regular dental care can regenerate the disease, so ensure you stick to a dental care routine that works best for your pet. We already discussed simple ways to do that, and you'll be happy to see your pet with a fresh breath and overall good health.
3 products
Want to cheer up your pet?
Because one package has never been enough, when you buy two, we give the third for free!
Special summer offer that includes 3 packs of super biscuits.
2 products
Do you wish for your pet to feel energized again?
Don't worry, we have the pachage Energy for you.
4 products
Does your pet have problems with movement?
Don't worry, we prepared package ARTHRITIS for you.
The package is for animals that have arthritis and other pain.