Why Is Your Pet Throwing Up? with infographic
When your pet is sick, it's hard to know what to do because they are unable to speak and say what ails them. You want to help them and provide the right treatment, but it can be hard to determine what the problem is, even for vets. So, why could your pet be throwing up?
When your dog is vomiting, naturally, you become worried about their health. Especially if this is a regular occurrence, which might be a sign of something serious going on with your furry friend.
In this article, we will discuss the causes of vomiting in dogs and the best available treatment you can use to help your dog recover.
What Causes Vomiting and Nausea?
When your dog is vomiting, it doesn't necessarily mean that they are ill. Perhaps they've eaten something dog shouldn't have (which is often the case with dogs because they would eat anything), and vomiting is the body's way to expel bad food naturally. Alternatively, perhaps they don't like the new food that you bought. Motion sickness is another reason why dogs tend to throw up occasionally.
However, vomiting can also be an indication of a serious health problem. That is why it is of utmost importance to closely watch your dog and detect any signs of sickness. Vomiting can a sign of diseases such as:
Parasites
Cancer
Inflammatory bowel disease
Bacterial and other infections
Kidney failure
Liver failure
Addison's disease
Gastrointestinal ulcers
Intestinal obstruction
allergies
What Are the Symptoms?
It's not always easy to detect nausea in your dog and determine what caused the vomiting. However, a dog being sick will likely vomit more than once, which is why you should watch out for the frequency of vomiting. If your furry friend vomited only once but then returned to its usual activities, they continued to eat and be active, there is probably no reason to be concerned.
Symptoms to look out for:
Diarrhea
Reduced appetite
Increased thirst
Losing weight
Dehydration
If you notice any of these symptoms, your dog may be sick. Their mood can also be an indication that there's something wrong. They can't say what's wrong, but sick dogs are usually depressed, and this is noticeable. Depressed dogs refuse to eat or play, and they show signs of lethargy.
To help determine the cause of your dog's vomiting, you should take a look at the content of their throw up (as disgusting as it sounds). If you notice blood or foreign objects in your dog's vomit, you should take your pet to the veterinarian right away. Perhaps they have been exposed to toxic materials. Dogs often chew and swallow parts of their toys, which is why you should also be careful with what toys you give them.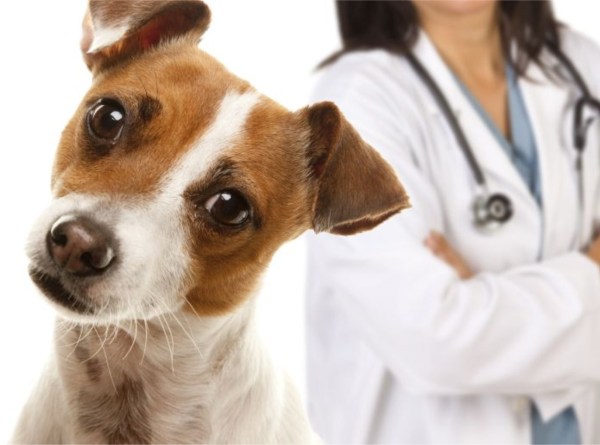 What to Do to Help Your Dog?
When your dog is suffering, you want to do everything you can to help them. If your dog vomited only once, it is probably nothing serious. However, you should pay close attention to the behavior afterward, and you should avoid feeding for several hours. Give them a bit of water, and after several hours have passed, and your dog hasn't vomited again, you can feed them.
In cases of frequent vomiting, you should take your dog to the veterinarian immediately. This could be a sign of a serious disease that requires urgent treatment.
CBD Oil for Nausea Treatment
If your dog is nauseous, they will likely lose appetite and lose weight as a result. That makes the healing process more difficult because they need nutrients to recover. However, existing medications for various diseases have numerous side-effects. This is precisely why so many people have turned to CBD hemp oil for treatment. It has been shown that CBD oil can help with a wide range of health issues and can help you treat them without unwanted side-effects.
Using CBD for nausea has already proven to be effective for cancer patients dealing with nausea caused by chemotherapy. It reduces nausea and stimulates the appetite. A study has been conducted on rats, which showed that CBD has anti-emetic and anti-nausea effects. So we know for sure that CBD works on humans and rats, but will it work on dogs?
The answer is yes. Just like humans and all mammals, dogs, too, have the endocannabinoid system, which naturally produces cannabinoids (endocannabinoids). That means that our bodies can naturally process cannabinoids coming from different sources (cannabis).
CBD oil is a natural product that contains no additives, and you can use it as anti-sickness drops for your dog.
We know what you're thinking: But that is a cannabis-derived oil, won't it cause the feeling of high? The answer is no because CBD is the non-psychoactive part of the cannabis plant. Moreover, hemp-derived CBD does not contain any THC (the psychoactive part) at all.
How to use it?
CBD oil is typically applied orally. However, success lies in the dosage, PET MD advises. When it comes to finding the right dosage, you should consider the size of your dog. Bigger dogs require a bigger dose. Usually, 2-4 drops of CBD oil is given to dogs about two times per day (up to 4, depending on the sickness).
Using hemp oil to help dogs is nothing new. Dog owners everywhere have discovered the amazing health benefits of CBD and have reported great results. Not only is CBD oil natural, organic, but it does not have any known side-effects that most traditional medications do.
CBD Products for Your Dog
CBD oil is probably the most effective hemp-derived product there is because it takes less time to absorb, so the effects are noticeable in about 30 minutes. However, there are various other CBD hemp oil products, such as pills, topicals, and a variety of edibles that you can use to help your pet stay healthy and active.
CBD treats are a good option for when you're planning a long car trip, for example. It can help prevent nausea and vomiting if you give your dog this treat before the trip. Various other CBD supplements exist, which are believed to be much more effective when compared to those frequently advertised.
Download a full inforgraphic by signing up down below
 [sibwp_form id=4]
3 products
Want to cheer up your pet?
Because one package has never been enough, when you buy two, we give the third for free!
Special summer offer that includes 3 packs of super biscuits.
2 products
Do you wish for your pet to feel energized again?
Don't worry, we have the pachage Energy for you.
4 products
Does your pet have problems with movement?
Don't worry, we prepared package ARTHRITIS for you.
The package is for animals that have arthritis and other pain.